I recently read Austin Kleon's Steal Like an Artist. Among other things, it offers a manifesto and advice for creative types. The big message is get off your ass and make stuff.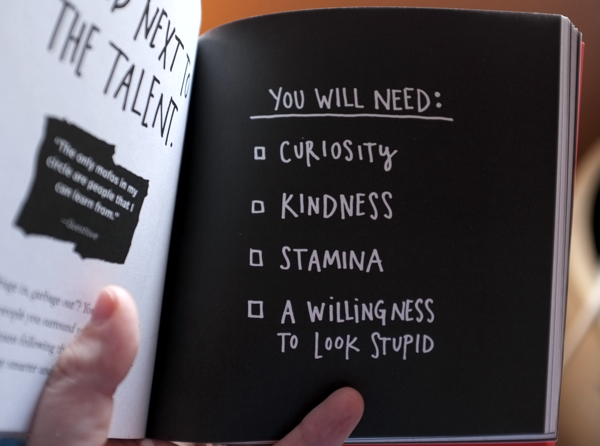 I liked this list, because I think it applies equally well to starting a new job. Which I am. A few weeks ago I joined Blackbaud, in a new role on the Products Ops team — Innovation Catalyst. As one of my friends put it, "so you make awesome?"
After laughing, I corrected her: no, I will help other people make awesome :) When you think about it, that is really the job we should all have, to help make awesome. Awesome products and experiences for customers, awesome places to work with each other, with an awesome sense of purpose that helps us get out of bed in the morning.
A few weeks after I started my last job (back in September 2005) I wrote a post that for years was a top Google result for smartass people, and as of this writing, is still the first hit for anyone looking for smartass people at work. (It isn't what it sounds like, except of course saying that kinda means it is.) I am surprised that old post still shows up so highly, it isn't as if there is a shortage of smartass bloggers, even in this new school twitter/facebook/pinterest no one blogs anymore age.
I like the idea that now I'll come up when people search for "responsible for the awesome" because seven years later I'm less snarky, and possibly a bit less of a smartass.