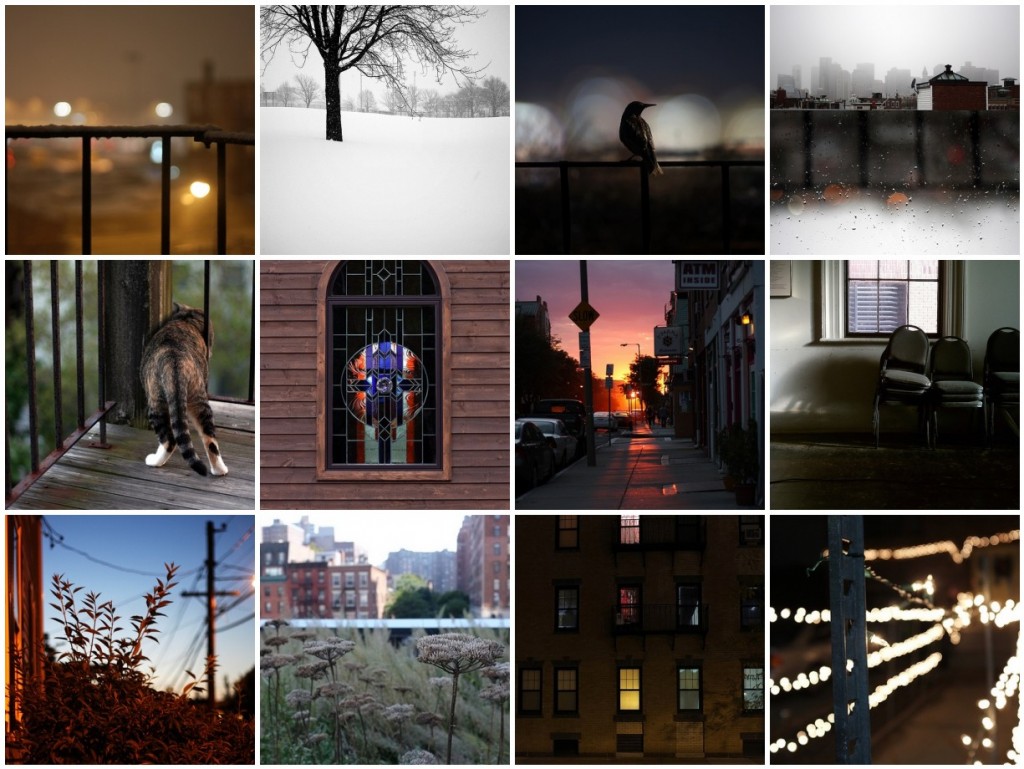 [Click on the grid to see a larger version, or click on these links to see larger versions of individual photos: 1. snowy (8/365), 2. snow day, again (32/365), 3. starling (62/365), 4. gray day (90/365), 5. prowling (150/365), 6. indigo and orange, 7. evening, maverick square (195/365), 8. stacked (223/365), 9. electric, 10. fall, high line (273/365), 11. windows, 12. eastie lights ]
Though at times I was not sure I would, I did complete a 365 project this year. I'm glad I did; many of these pictures are from that project.
I used my trusty Canon 40D, my android camera phone, and my new crush the Fujifilm X100 to take these pictures. Most of them were taken in my neighborhood and a few were taken on really good vacation trips. (Repeat locations from last year: Rockport and NYC.) Conspicuously absent are photos taken looking out a plane window: I spent way, way too much time traveling earlier in 2011 and those mostly aren't the parts that made me happiest.
I'm not sure what photo projects I'll find myself working on this year, but I believe there will be projects. I love spending time looking and photographing, and I'm too much of a geek not to turn that into a project or two.