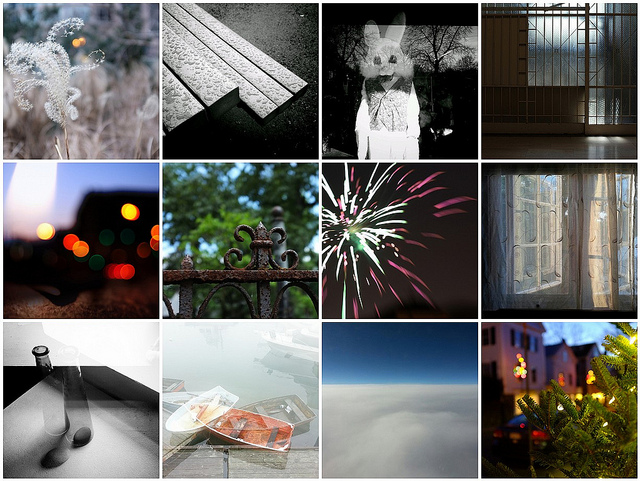 You can click on the grid to see a larger version, or view the individual photos:
1. tiny undulating arms
2. rained
3. easter
4. light grid
5. untitled
6. campus fence
7. crayon
8. the way monday morning should be
9. wishing stone
10. orange skiff
11. horizon
12. outside toad hall
Five of these were taken with a mobile phone, five with the fuji x100, and two with the Canon 40D. Two are double exposures (a technique I started playing around with this year), one is a composite, and one was with the lensbaby.
When I first saw this year's grid my thought was that it was a quiet year, photographically speaking. Not that I didn't shoot a lot (though less than last year, since I wasn't doing a 365 project) but that I seemed to be finding, or looking for, some quiet in my photos. Not a bad thing to be searching for, certainly.