It was a little odd for me to not be recording some of my biggest projects in 2014 on the web.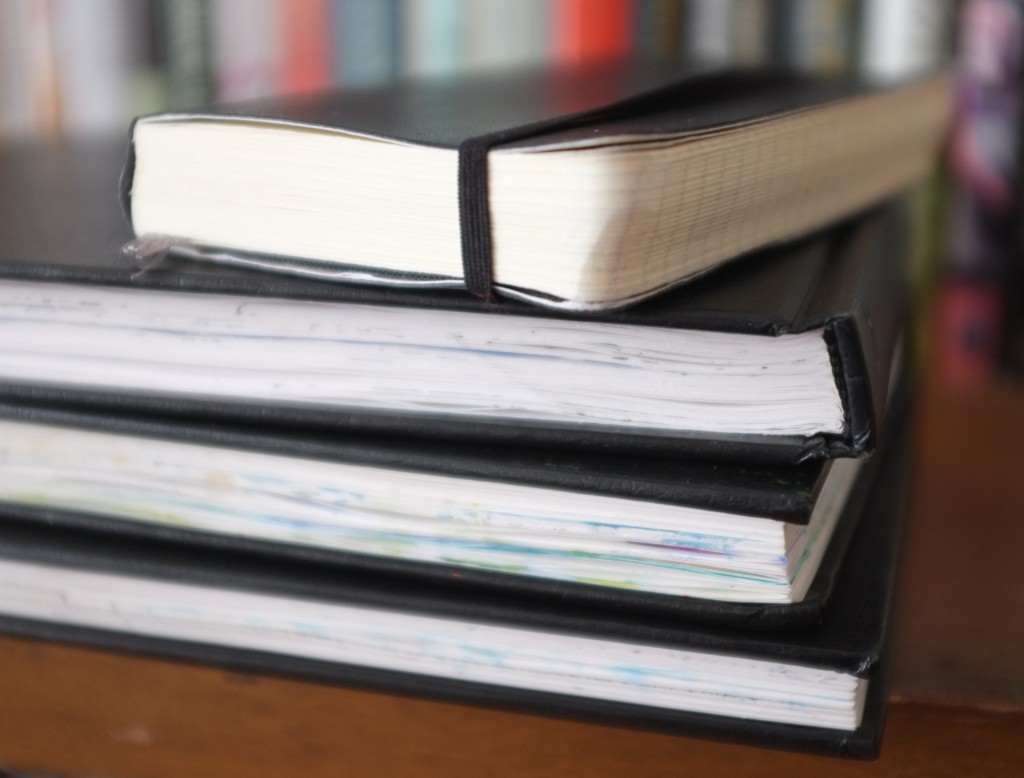 I made a few references to Sketchbook Skool on twitter, but didn't blog about it. Instead, I put my energy into making things with my hands that didn't later show up online. No special project websites, no flickr album, just three full sketchbooks. Each and every page, full, even the inside covers. The advice to keep drawing and move on — no ripping out pages — really helped.
I took all three semesters (Beginning, Seeing, and Storytelling) at SBS because once I got started, I didn't want to stop. I have been telling myself for years that I wanted to draw and then doing absolutely nothing about it. Until Danny Gregory and crew were around week after week to nudge and encourage me, I was stuck. Stuck in believing I couldn't draw, that I couldn't learn to draw, and that my monkey would never shut up enough for me to try.
Going from zero drawing to filling 372 pages feels like a big deal. Committing to ongoing creativity is a big deal. It feels great.
The other book I filled in 2014 was my logbook; it was the second year in a row I stole Austin Kleon's idea.
I used up several pens, discovered watercolor, played around with permanent and water soluble pens, and developed a crush on watercolor pencils. I took my sketchbooks out in public — years of carrying around cameras helped that feel less conspicuous; if you want the image, you'll do what you need to in order to try and get it.
Lots of pages, not many posts in 2014. I am okay with that. This year, though, I'd like to see how I can manage both.