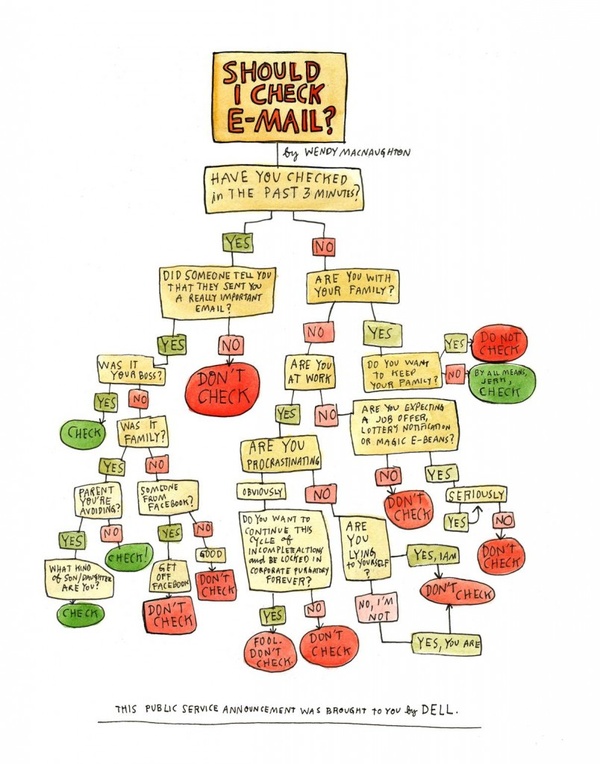 I took it as a good sign when a friend said to me the big change she noticed when I left my job was I that it took me longer to respond to email. 
This new behavior wasn't automatic on my part: I was checking for email on my phone when I realized my behavior was absurd. I mean, I didn't have a forcing function (such as a job) so why was I bothering with any frequency to check my email? 
Habit. There is power in routine. Having set defaults to get to bed on time, or drink enough water, or sit and meditate help me to accomplish these things on a daily basis. The rote email checking, just like my tendency to always say yes to dessert, is a bad habit. 
So I should probably change my default. I suppose this is where mindfulness comes in, improving my ability to make the distinction between useful and necessary activity and vague feelings of responsibility to be doing something. Too often, I think checking email offers the illusion of paying attention in a meaningful way.
Starting a new job is a good time to reset defaults. I would love to claim credit for this idea all on my own, but the truth is I got locked out of my new work email account. Which should not bother me in the slightest over the weekend. That's absurd.