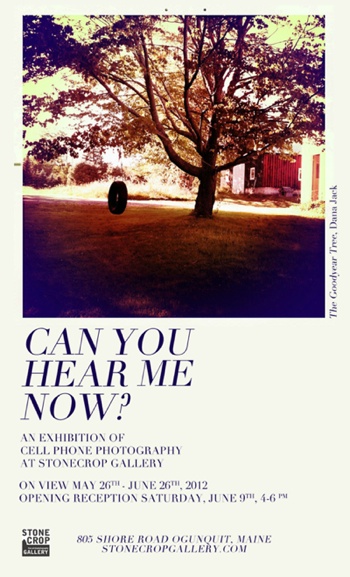 Some email subject lines, like some return addresses on envelopes, create an
excitement and anxious anticipation I can feel in my chest. This afternoon's "Cell Phone Show Jury Results" was that kind of email.
It contained good news: four of my photographs were selected for inclusion in Stonecrop Gallery's "Can You Hear Me Now?" group exhibition of cell phone photography.
When I see calls for entry I often think of responding, but something usually gets in the way. Sometimes it is what I consider a questionable entry fee, but most of the time it boils down to not wanting to take the risk. Reframing so it isn't about rejection (who wants to sign up for that?) but about hey, I created this stuff, and one of the reasons I did that was to share it (so why not try and see what happens?) means I actually submitted this time. Yeah, it feels good to be picked. It feels great to be willing.